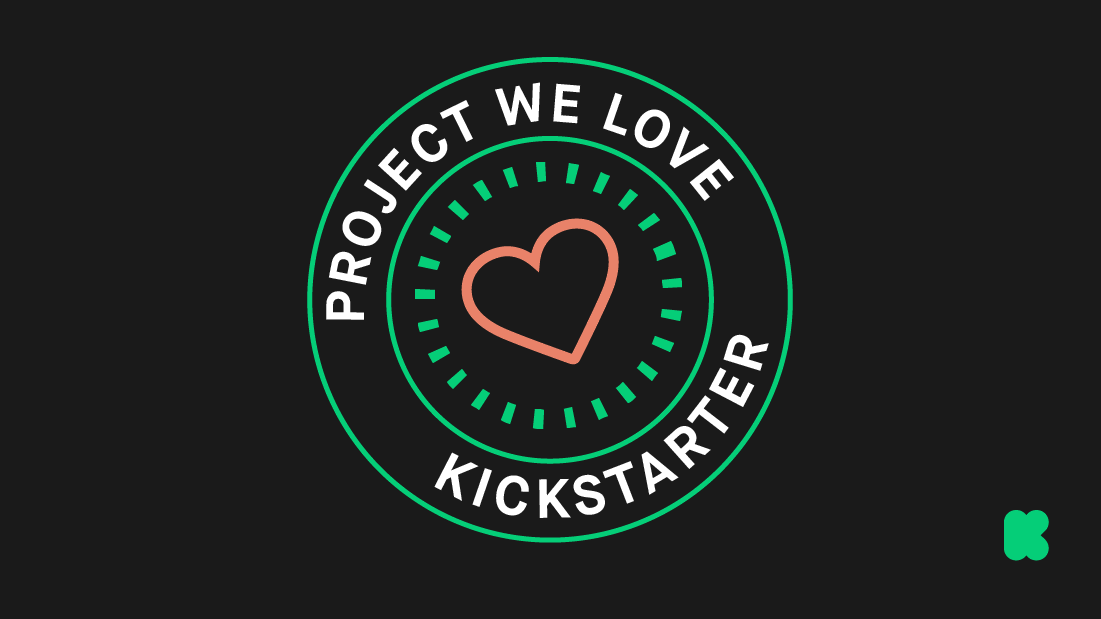 Kickstarter : Projects We Love
Kickstarter awarded us one of their Projects We Love "which is our way of highlighting brilliant examples of creativity. " This showcased our project across Kickstarter.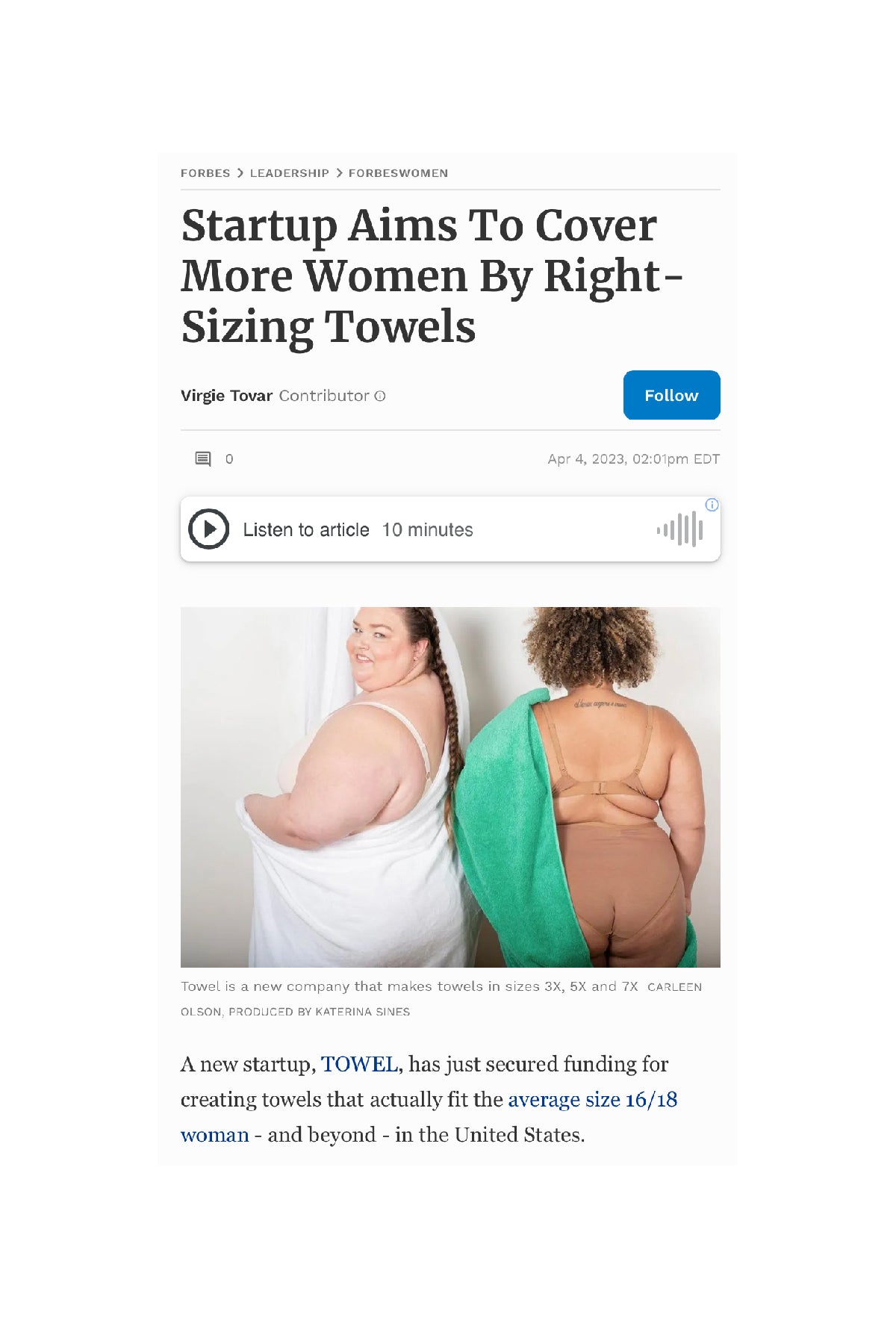 Virgie Tovar spotlighted us on forbes.com
Virgie Tovar, author and activist interviewed TOWEL founder Mary Carney. The article was featured in the Forbes Women in Leadership section and was a true honor for Mary. Virgie spoke about the disparity within the TOWEL Market for the plus size community and what TOWEL is doing to change that.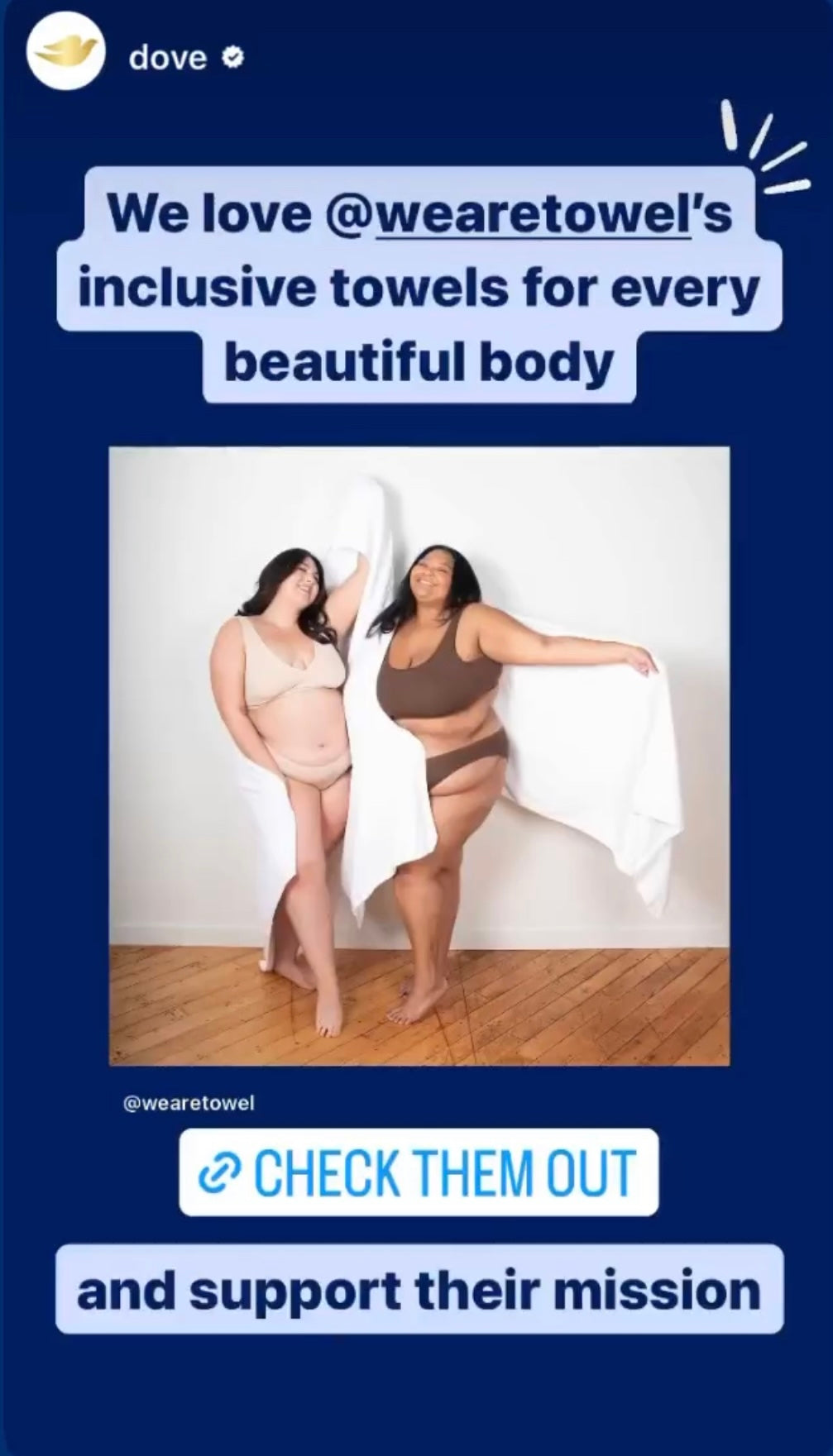 We Gained Recognition from DOVE
Dove spotlighted us on their instagram stories connecting viewers across networks and amplifying our voice.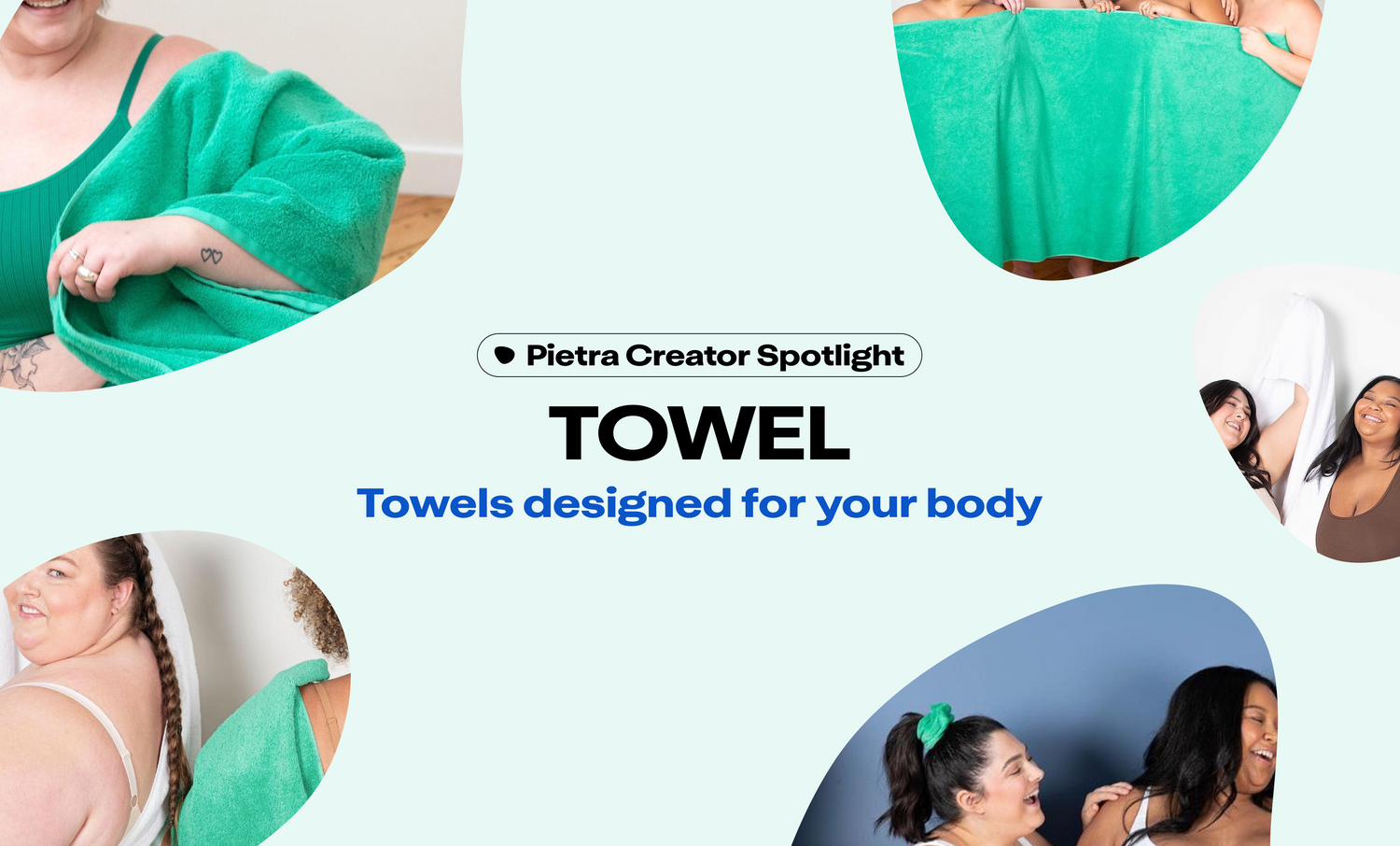 Pietra featured TOWEL in their Newsletter
Pietra, the entrepreneurial market place and business hub featured TOWEL as their first brand spotlight.
"Each week, we're going to highlight a brand that is tackling a big problem and is led by an inspirational entrepreneur. This week, we're highlighting Founder Mary Carney and her new brand, TOWEL.' - Pietra